See who came to our 2016 National Sales Meeting! Fantastic show with fantastic people. Thank you so much for your support! Click the logos to visit our vendors website.
FUJIFILM North America Corporation, a marketing subsidiary of FUJIFILM Corporation, consists of five operating divisions and one subsidiary company: Imaging, Electronic Imaging, Motion Picture, Graphic systems, Optical Devices and Fujifilm Canada.
The Graphic Systems Division of FUJIFILM North America Corporation delivers solutions for workflow, consultative services, remote monitoring, color standardization and G7 implementation, pressroom products, CTP, proofing, digital printing, wide format, packaging, labels, specialty printing, and more. Fujifilm also manufactures and distributes Sericol inks and is a leader in the development of UV inks for the screen printing, narrow web, and large format digital printing industries.

Znd is known worldwide as the leading manufacturer of multifunctional digital cutting/routing systems for the graphics, packaging, and other industries.With the G3, S3, and now D3 lines of flatbed cutters, Znd offers a complete range of digital finishing solutions for custom to high-volume, 24/7 graphics production, involving rigid and/or flexible substrates up to 2 thick and 10ft wide.
Znd Cut Center, Znd Design Center, and Prep Center offer a comprehensive, modular end-to-end digital production workflow that ensures simple, efficient operation and maximum productivity. Znds full range of automation options lets you automate every aspect of material-handling, including loading/unloading and even robotic picking and stacking. With more tools, more automation, and more productive workflow options, Znd is your first choice in digital cutting.

At 3M, we apply science in collaborative ways to improve lives daily. With operations in 70 countries and sales in 200, 3M is committed to creating the technology and products that advance every company, enhance every home and improve every life.Employees connect with customers all around the world; Scientists, researchers and marketers work across countries and across subjects to solve challenges big and small.

Ritrama is a family owned international group of companies dedicated to the worldwide manufacturing and sales of pressure sensitive adhesive-based materials.Ritrama manufactures a full line of pressure sensitive materials for the visual communications and graphics market, including products in the screen, digital and cast vinyl markets. The wide range of products includes short or long term durability, indoor and outdoor characteristics, and permanent or removable adhesive requirements for wide format media, over laminates, mounting films and vehicle wrap materials.

Sefar Inc. is the premier manufacturer of precision screen printing meshes, and is world-renown for offering the most comprehensive and diversified mesh line available, while continuing to develop new and innovative products.
Sefar Inc. has three facilities to serve you
Visit our website at talk to a Sefar representative today to find out more about what Sefar can do for you!

Our New York-based company has supplied intelligent automation in screen printing nationwide since 1983.As general contractor and integrator of leading screen printing technologies, we provide sales, installations, after sales support and spare parts for the following range of equipment.
fineLine directLaser! An OEM family of computer-to-screen imaging systems for demanding industrial and technical screen printing professionals. Flatbed and vertical machines powered by Lscher Technologies are available in sizes from 40 x 40 to 12 x 25 and offer resolutions from 1200 – 10000 dpi producing line width of 30 m and line counts of 140 lpi. Laser diodes are fully guaranteed for 10,000 imaging hours for the lowest ownership cost for years of trouble-free operation. Inexpensive annual insurance coverage prolongs this industry-leading guarantee for the live of the equipment. Fully operational demo center with Swiss made 59 x 57, 2540/5080 dpi and 128 laser equipped flatbed system to open in October 2016. Test before invest!

Tekra is a coater, convertor, and distributor of high performance plastic films and adhesives. With 3 state of the art coating lines, Tekra applies functional and digitally print receptive coatings to a variety of films.With our hard coated Marnot®, Marnot Advanced™, and ProTek® line of films, Tekra offers functionality to films with enhanced scratch, abrasion, and chemical resistance along with the ability to change appearance of the film. Our print receptive coatings allows films to be printable via digital presses such as HP Indigo, Toner, and UV, Solvent, and Latex inkjet presses.
As a full service precision convertor and distributor, Tekra has teamed up with strategic partners such as 3M™, DuPont Teijin Films®, and SABIC Innovative Plastics to offer top quality, competitively priced films and adhesives to the marketplace with low minimums and short lead-times. Visit for more information.
Sun Chemical, a member of the DIC group, is a leading producer of printing inks and coatings, pigments, liquid crystal materials, polymers, liquid compounds, solid compounds, and application materials.
Sun Chemicals unparalleled global presence allows for the delivery of local service and support that is customized to the markets it serves. Recognized as a leading source of innovation, Sun Chemical and DIC have 17 research and development centers that are committed to creating solutions that improve productivity, create new revenue opportunities for customers, and contribute to a more sustainable future.
In addition to its leadership in inks, coatings and pigments, Sun Chemical introduces new solutions that enable marketers to better manage their brand colors, protect product integrity through improvements in packaging, and introduce security features that defend against counterfeiting. Sun Chemical also creates innovations for digital printing applications, glass decorating, credit card printing, and electronic materials.

In 2002, Phoseon Technology pioneered the use of LED technology for UV curing applications.As the world leader in UV LED curing, Phoseon provides patented LED technology to deliver rugged, high-performance products for application specific solutions. The company is focused 100% on LED technology and provides worldwide sales and support capabilities.
Phoseons patented Semiconductor Light Matrix™ (SLM)™ technology encapsulates LEDs, arrays, optics and thermal management to ensure curing performance. Each of these four components are a strictly engineered system that provide maximum UV energy and superior performance while also increasing long-term robustness for demanding applications.
Phoseons R&D team has extensive knowledge in the development of LED systems and the capability to design and build leading edge products to meet the industrys technical demands. With over 200 patents and trademarks, Phoseon has earned a worldwide reputation for innovation, quality and reliability.

Sakurai cylinder screen presses are the accepted print engine for the overlay, membrane switch and credit card markets.Available in sizes from 20 ½ x 28 ½ to 48 x 63, Sakurai screen presses are used for a myriad of industrial applications such as flood and spot coating, specialty finishing, credit cards, decals, touch panels, printed circuits, graphic overlays, appliances, electronics, tagless labels, heat applied transfers, pressure sensitive, medical and much more.
The Maestro prints on a wide range of substrates such as plastic film, paper, board and foil with accurate spot coating and special effects. Sakurai experts can design a screen printing, drying and curing system for your specific requirements. And, with over 5,000 presses installed worldwide including 3,500 in North America, Sakurai is the industry leader in screen press technology.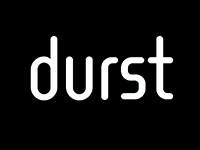 For over 75 years, Durst has been the leading pioneer in the world of inkjet printing.Backed by science, engineering, a commitment to R&D. Developing printing solutions with cutting edge design and manufacturing, we set the standard for building the best products for large-format printing.
Today, our print solutions support companies from a wide spectrum of industries feeding the graphic communication marketplace. We help these customers build success and growth for their companies and their clients by implementing our state-of-the-art technology into a marketplace that demands excellence. Setting us apart from our competitors, we offer customer care and service that is partner-focused and consultative, as we value building meaningful relationships with our Durst family. Every product we create has helped influence and shape print execution for retail, out-of-home, event, dcor and packaging customers.

Since 1922, Nazdar has partnered with printers by providing quality products and service with the assurance of the strongest warranty in the industry.Our years in business have taught us that our success depends on continually developing new inks for the changing technologies in the market.
In 2009, Nazdar pioneered the development of UV LED curing screen printing inks and worked in close cooperation with Empire Screen, Kammann and Phoseon in development and testing. Nazdar continues to manufacture the most comprehensive selection of UV, UV-LED, water-based and solvent-based screen printing, digital inkjet and narrow web inks and coatings.

Established in 1988, CST GmbH (Dusseldorf, Germany) is the worlds leading manufacturer of computer-to-screen technology with more than 1,000 installations worldwide.From the early wax-jet systems to todays LED direct exposing system, CST GmbH has been on the forefront of CtS Technology.
Using the Texas Instruments DMD along with a dual nanometer LED light source and resolutions up to 2540 DPI, the DLE line of equipment can meet the highest screen requirements in the industry. Stop by the CST GmbH table to learn more about how this exciting technology can increase your quality and throughput all while saving you money.

Since 1991, ECI has blended artistic precision and science to provide their customers with quality printed industrial graphics, membrane switches, and printed electronics.Our innovative and dedicated team takes pride in their work and over the years, ECI has continuously evolved as a company to be more efficient, provide excellent customer service, and produce better quality products by improving internal know-how, processes and methods.
In 2015, ECI made 4924 in Inc. Magazines Top 5000 fastest growing companies in America just to prove how much weve adapted and grown in the past 25 years. We look forward to aiding the changes to the future of screen printing technology and working to assist our customers to set the highest standards in the industry.

UV and Solvent Screen inks, UV and Water-based Liquid Laminates, UV and Eco-solvent Digital inks, Dye Sublimation Digital inks:
With decades of experience and the drive to produce the finest inks in the world, Polymeric Imaging offers the most exemplary UV and Solvent inks available today. Adhering to many difficult substrates, and developed to include complex constructions, Polymeric Imaging inks are here to fit your needs.
Distributor of Grotto Innovations: Primarily focusing on Distribution, Installation, Service, and Repair for CET Color – A U.S Manufacturer of Flat-bed and Hybrid UV Digital Printing Equipment, and Dye Sublimation printing equipment.

Mimaki is an innovator and a pioneer in the development of digital printing and cutting products worldwide.The company has engineered and manufactured a complete line of digital printers and cutters, and offers a total workflow solution for the many applications found in the Sign & Graphics, Textile & Apparel and Industrial markets. From flatbed to roll-based, Mimaki offers the widest array of digital printing and cutting equipment using a variety of ink technologies to fit nearly any application.
In 2014, Mimaki USA celebrated 15 years of serving customers in the Americas. It is an operating entity of Mimaki Engineering of Japan, which celebrated its 40th year in 2015.

RH SOLUTIONS LLC is a full-service supplier of premier screen printing machinery and innovative special effect RHUV ink/applications designed to increase your overall productivity and profitability.Driven by more than 30 years of experience, we deliver high quality precision ATMA screen printers and auxiliary equipment, M&W Multicolor Inlines (moving table and gripper machines) and exclusive RHUV special effect inks to win you repeat business again and again.

Chromaline Screen Print Products is a leading developer, manufacturer and worldwide marketer of photostencil emulsions, capillary films, screen chemicals and inkjet media for creating positives.
For over 60 years, Chromaline has lead the industry in engineering the highest quality products used in a multitude of printing applications. From textiles to graphics, to electronics and industrial printing, whatever you print, wherever you print, however you print, Chromaline makes your job easier.

THIEME is an international leader in high-quality screen and digital printing systems.Our products are state-of-the-art and distinguish themselves by delivering the industrys highest print quality and efficiency. For inquiries, contact:Joe Klint,

We dont just sell supplies – we sell success. Discover how our experts help you Print.Smart., so you can stay on top in a rapidly changing industry.
• Independent provider of technologies, consumables and services – not committed to any manufacturer
• Headquarters in Sussex, WI with complete technical center, color lab and additional warehouse placed throughout the Midwest
• Seasoned employees with deep printing industry experience
At the Mosaica Group, we hold ourselves and each other accountable for finding the right solutions to your evolving challenges.
Great Client Care Discover a level of expert support thats hard to find in house or in our competitors.
Natgraph is the worlds leading manufacturer of conveyorised drying technology used in the screenprinting industry.Since 1979, this British company has in-house manufactured over 14,000 pieces of equipment, operating in over 100 countries, including more than 4,500 dryers installed.
Industrial applications, (where screenprinting is utilized as a vital part of a manufacturing process), have become Natgraphs territory; these installations require tight process control, economical operation and increased efficiency to deliver higher yields.
Natgraphs conveyorised drying technology uses Forced Air, Infra-Red, and Ultra Violet technology to deliver the optimum solution. PLC-based Intelligent Energy Control Systems and heat exchangers typically reduce energy usage by 50%.
Sales Director, Douglas Gray who will be at the Printing with Purpose event, stated, We are proud to participate and with over 100 installations in North America, including many repeat orders, I look forward to discussing how Natgraph can improve your drying process.

SABIC Polymershapes is the leading distributor of plastic sheet, rod, tube, film, and associated products.
• Industrys largest inventory: thousands of quality products from trusted manufacturers
• Expert capabilities: Cut-to-size, machining, film conversion and more
• Innovative solutions for 30,000+ customers, in thousands of industries, with consistency, accuracy and integrity
Wilson Manufacturing is a full-service supplier of rotary dies, printing cylinders, magnetic tooling and more.We take pride in the superior quality, cutting edge innovations, and quick service provided to each and every converter/partner we work with. Contact Wilson and experience the difference we can make for your company.
U.S. Nameplate Company is family-owned and operated and located in Mount Vernon, Iowa.We have been a key supplier to over 3000 Original Equipment Manufacturers for over 70 years. We manufacture custom metal and flexible identification plates/labels in our 55,000 SF facility and are ISO:9001-2008 Certified and UL Approved.
KIWO is a leading manufacturer of chemical products for screen making and specialty adhesives.We offer a complete line of screen making products including photo-emulsions, CLEANLINE for environmentally safe screen cleaning, specialty screen printable adhesives, KIWOMAT high precision coating machines and Computer-To-Screen equipment.
Proell, Inc. is the US subsidiary of Pröll KG, Germany. For over 70 years, Proell has developed high quality, innovative ink systemsfor various applications including pad printing, screen printing, and IMD technology.
Curbell Plastics, Inc. is one of Americas premier suppliers of plastic sheets, rods, tubes, films, tapes, adhesives, sealants and prototyping materials.With locations across the U.S., we offer custom fabrication, exceptional service, and next-day delivery of high-quality plastics nationwide. Put us to work for you!™
My Press Needs is your die cutting expert, specializing in clamshell platen presses.Our versatile, no make-ready Crest Clamshells accurately die cut virtually any product and can be used for a variety of applications, including kiss cutting, die cutting and embossing graphic overlays, membrane switch and product identification.
Bayer MaterialScience is a leader in high-quality, made-to-order polycarbonate filmsMakrofol® and blends Bayfol® as well as thermoplastic polyurethane films Dureflex® & Platilon® and also specialty elastomer films. With more than three decades of film experience, we work with you to determine the right film for your unique application requirements.
Founded in 1985, TKO Graphix is a full service graphics provider.We offer a wide range of graphics services, including graphic design, manufacturing, graphics removal, and installation.
Piedmont Plastics is a wholesale distributor of plastic sheet, rod, tube and film products.Through years of experience, we provide solutions by delivering expert product knowledge and a broad array of value-added services. With over 30 product lines, we are sure to meet your most stringent film requirements.
Manufacturer of the direct exposing Computer to Screen system StencilMaster® f or full automatic stencil imaging.1270 or 2400 dpi, available in various standard sizes and custom-made dimensions.
MacDermid Autotype is a global leader in formulation and coating technologies for high performance film applications.Our hardcoated polyester and polycarbonate films are unsurpassed in selection and performance and include stabilized and planarized variations. Our photosensitive stencil systems and cleaning chemicals are highly regarded for screen printing processes.
Demak, world leader in the manufacturing of doming equipment, is your ideal partnerin the doming of standard and special labels, emblems and decals by supplying the most advanced technology available on the market, starting from basic machines to completely automated lines for the fast curing of the resin.
acpo manufactures the widest array of technologically engineered overlaminate products available.Partnering with world-class raw material suppliers, acpo provides printers and end users with reliable and functional components for applications such as industrial, medical, military and flexible packaging. Contact us for assistance with your challenging applications.
Lawrence & Frederick is Americas foremost distributor of anodized and raw aluminum specific to the product identification market.L&F has also developed a high quality line of UV ink receptive coated and painted aluminum for both digital and conventional screen print applications.
Hewlett-Packards HP Indigo Division is a company that develops, manufactures and markets digital offset printing presses, proprietary consumables and work-flow solutions for commercial, industrial, specialty, label, packaging and direct mail production printing applications worldwide. The new HP Graphic Arts Experience Center brings a complete range of printing solutions together with a single focusyour success.
Preco Inc., with a forty-year history of providing laser processing systems, close-tolerance optically controlled flatbed & rotary die cutting systems and web-fed screen printers to the graphics, food packaging and other converting industries. Preco is uniquely positioned to assist with your converting processing by offering both standard and custom systems.
Magnum Magnetics provides high-quality flexible magnetic sheet made in the USAat competitive prices and supported by superior customer service. We offer a variety of direct-printable magnetic media to work on most popular commercial printers. Ask about our functional and aesthetic coatings that give your printed pieces an attractive finish!
Douthitt has the solution for conventional and CTS screen imaging.Our Waxjet Digital Screen Imager series uses wax print head technology to provide consistency, density, and imaging speed. The SignTronic StencilMasters image and expose screens utilizing a digital mirror device with advanced optics, high UV output, and rigid machine structure.
Covestro Specialty Films is a leader in high-quality, made-to-order polycarbonate filmsMakrofol® and blends Bayfol® as well as thermoplastic polyurethane films Dureflex® & Platilon® and also specialty elastomer films. With more than three decades of film experience, we work with you to determine the right film for your unique application requirements.
Protech Composites offers premium quality carbon fiber veneers available in a deep, high-gloss or satin finish.Standard thicknesses range from .010 to .050 and can be cut to any custom dimension up to 4 x 10. All products are manufactured in our plant in Vancouver, Washington.
Interchange Equipment is a manufacturer and distributor of screen and digital printing/drying equipment.Specializing in their own line of industrial-built dryers including hot air, UV, and infrared, Interchange also represents Dane and their full line of pre- and post-press automatic screen cleaning and processing equipment.
D&K Group is a worldwide manufacturer of print finishing solutions including laminating films and equipment.D&K is devoted to developing dependable, high-quality products designed to meet all of your mounting and laminating needs.
Find out how the superior products and dedicated service of ACTEGA North America can improve your performance, keep your press running optimally, reduce your downtime and help your bottom line. Ink, coatings, and adhesive experts with unbeatable service and support.
EFI™ is leading the transformation from analog to digital imaging.We develop technologies for the manufacturing of signage, packaging and textiles with a range of printers, inks, and digital front ends. We are focused on digital thermforming, ARMOR coating line and a range of wide-format digital presses.
YUPO Synthetic Paper is 100% recyclable, waterproof, and tree-free, with propertiesthat make it the solution for a variety of marketing, design, packaging, and labeling needs. Because of those unique attributes and technical superiority, YUPO provides limitless possibilities in the print, design, and packaging worlds.
FloorSginage, LLC is the manufacturer of AlumiGraphics and EnduraGraphics product lines.We pioneer graphic and signage material solutions for applications where graphics fail or are not used due to challenges caused by environment or influence. These innovative products are used to transform non-utilized spaces into highly visible, mass marketing and communication platforms.
RotoMetrics manufactures the highest quality, most comprehensive product line in the converting industry.A synchronized team with 60 years of leadership knowledge, combined with our unprecedented global reach on 5 continents delivers the most reliable solutions in the places where you do business.
General Formulations is a U.S. manufacturer of pressure sensitive films for sign vinyl, digital inkjet printing, screen, and offset printing.We have several solvent and water based coating lines as well as one of the largest converting operations in the industry, specializing in slitting, sheeting, punching and packaging.
Founded in 1960 dedicating to research and development, ACHEM is the world-leading supplier of self-wound overlamination and pressure sensitive tapesto the packaging, industrial and printing industries. ACHEM has established a strategic nationwide distribution and converting network to serve both local and national tag and label manufacturers.
NECAL is an adhesive manufacture and converter.Doing business with us will yield:
• Rapid order fulfillment and reliable service
• No master roll order on stock itemsreduce your inventory
• Customer solutions to your specialty product application
Metalcraft, a leader in the identification products industry since 1950, manufactures durable identification productsthat may include consecutive numbers, constant copy or variable data using bar code and/or RFID technologies. Metalcrafts RFID products line includes asset tracking RFID tags as well as RFID windshield tags for vehicle tracking applications.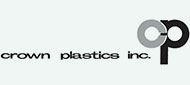 A full service distributor and custom fabricator of plastic sheet, rod, and tube.We offer precision laser cutting, sawing, and CNC routing services as well as fabrication.
Atlas Screen Supply Company is dedicated to providing supplies, equipment and educationto our customers. Atlas represents quality manufacturers such as Chromaline, International Coatings and Vastex.
FLEXcon is a global leader in coated and laminated films and adhesivesused in graphics applications, manufactured goods and new products.
GPS is a specialty substrates provider with an expertise in synthetics, plastics, and any material with an adhesive.
Flint Group Narrow Web has the products, solutions, and technical skills to handle any print situation.Innovative technologies and services supplied globally with local expertise.
Regal Plastic and Regal Graphics are the leader in the conversion and distribution of plastic sheet and filmto the screen and digital printing industry.
Deco-Chem Inc. has been providing high-quality inks and coatingsto the automotive and appliance industry for the past 45 years.
Pica Groves highly creative design team combines direct-to-substrate UV-printingwith CNC sculptural/architectural foam carving, 3D laser scanning, and 3D printing.
Midwest is your leading distributor of high-quality sign, screen printing, and digital products.Ten locations strong, we serve the Midwest to the West Coast.
With a myriad of resources at its disposal, Primex is committed to helping customers succeed.Our state-of-the-art facilities are constantly updated to insure the highest quality standards are met.
Distributing high quality screen printing supplies and equipment since 1961.Vast product knowledge, great service. Ask about screen stretching services, and new equipment.
Creative Banner Displays is a nationwide supplier of signs, banners and event displays.We offer affordable componentry, digital media, finishing suppliers and printed product solutions.
GLS provides custom labels, decals and specialty products utilizing LED green technology.Sustainability through new technology is part of our DNA.
As the digital imaging division of Coveris Advanced Coatings, Magic offers a broad range of specialty wide-format productsdesigned to help our customers make more money!