Round nail clippers. Traditional folding design. Includes bottle opener, file and beaded…….More Details
Price chart includes 1 color 1 location imprint
Price chart includes 1 color 1 location imprint
Price chart includes 1 color 1 location imprint
Name:Round Nail Clipper w/Bottle Opener Keyring
Product Details:Round nail clippers. Traditional folding design. Includes bottle opener, file and beaded chain. Inquire for 4 color process epoxy dome decoration. Rush service not available on epoxy doming.
Pricing:Price chart includes 1 color 1 location imprint
Imprint Method:Imprinting, 4CP Epoxy Doming
Imprint Colors:Please visit herefor standard imprint colors available.
Metallic Ink:Available, please add 10% to item cost.
Production Time:5 Days (Limited Quantities)
Less Than Minimum Available:Available, $50/v
All prices are subject to change without notice.
All prices are quoted F.O.B. 91789, CA
©2018 STOPNGO Line. All Rights Reserved.
Name: Round Nail Clipper w/Bottle Opener Keyring
Use control key to select multiple items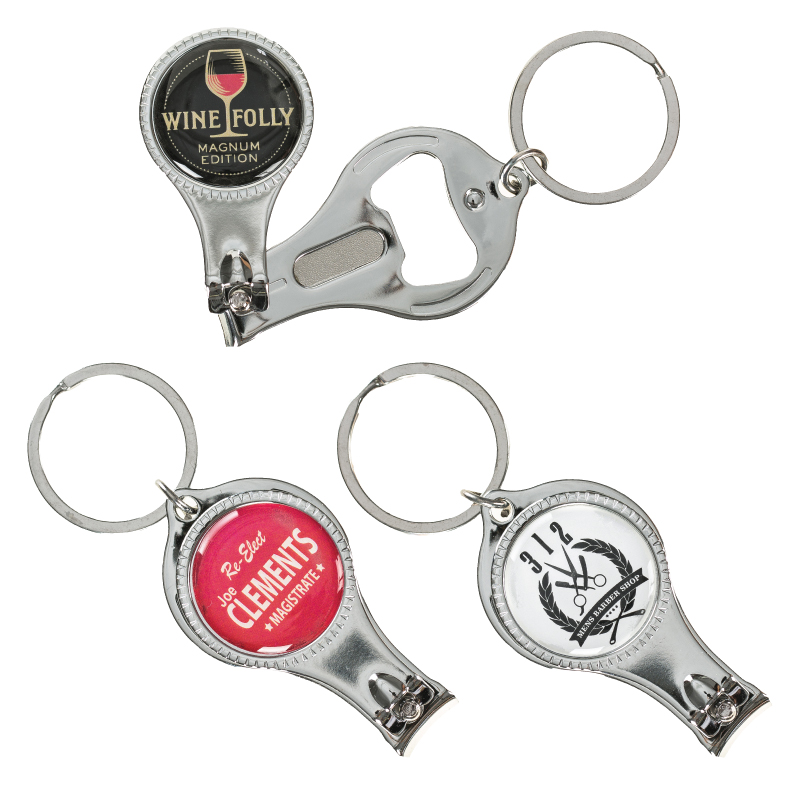 Name: Round Nail Clipper w/Bottle Opener Keyring
Use control key to select multiple items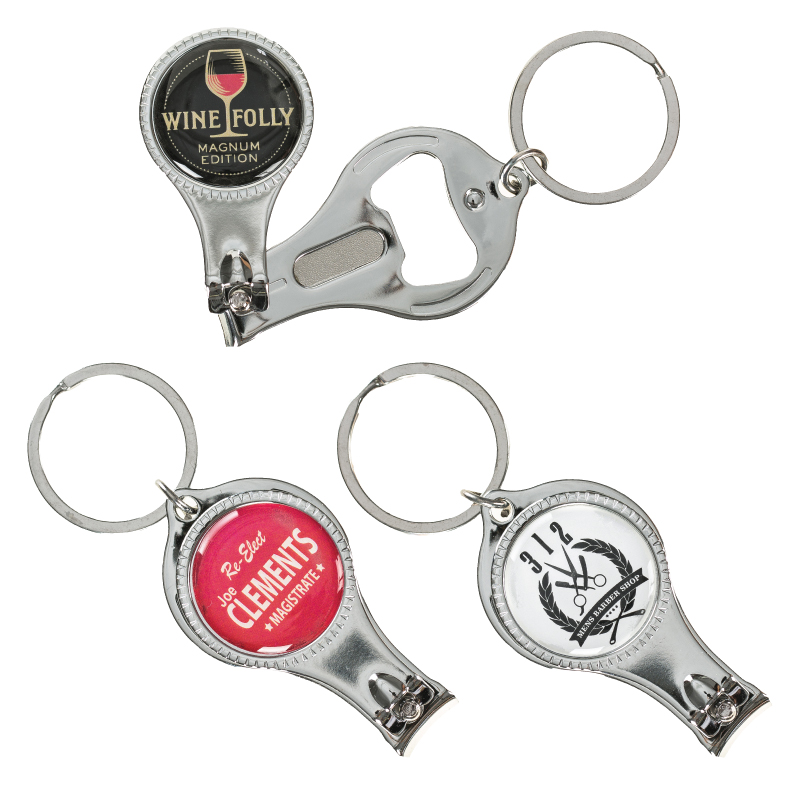 Name: Round Nail Clipper w/Bottle Opener Keyring
Use control key to select multiple items