FEITA FT-983 Automatische Doseren Epoxy Dropper Vloeibare Lijmispensoming Machinvoor Sticks Label Mak
localOrigin:code:ALL,name:alle,originList:[code:ALL,name:alle,code:CN,name:China,code:US,name:Verenigde Staten,code:IN,name:India,code:PK,name:Pakistan,code:TR,name:Turkije]
localShipto:code:ALL,name:alle,shiptoList:[code:ALL,name:Alle,code:AF,name:Afrika,code:M_EA,name:Midden-Oosten,code:S_AS,name:Zuid-Azi,code:E_AS,name:Oost-Azi,code:SE_AS,name:Zuidoost Azi,code:S_EU,name:Zuid-Europa,code:N_EU,name:Noord-Europa,code:W_EU,name:West-Europa,code:E_EU,name:Oost-Europa,code:C_AM,name:Midden-Amerika,code:S_AM,name:Zuid-Amerika,code:N_AM,name:Noord-Amerika]
FEITA FT-983 Automatische Doseren Epoxy Dropper Vloeibare Lijm Dispenser Doming Machine voor Stickers en Label Maker
Please confirm the quantity of the goods.
Betaling geblokkeerd tot koper tevredenheid bevestigd
Volledig terugbetaald indien u uw bestelling niet ontvangt
Terugbetaling of hou artikelen die niet overeenstemmen met hun beschrijving
mobiele Telefoon Lcd-scherm Refurbishing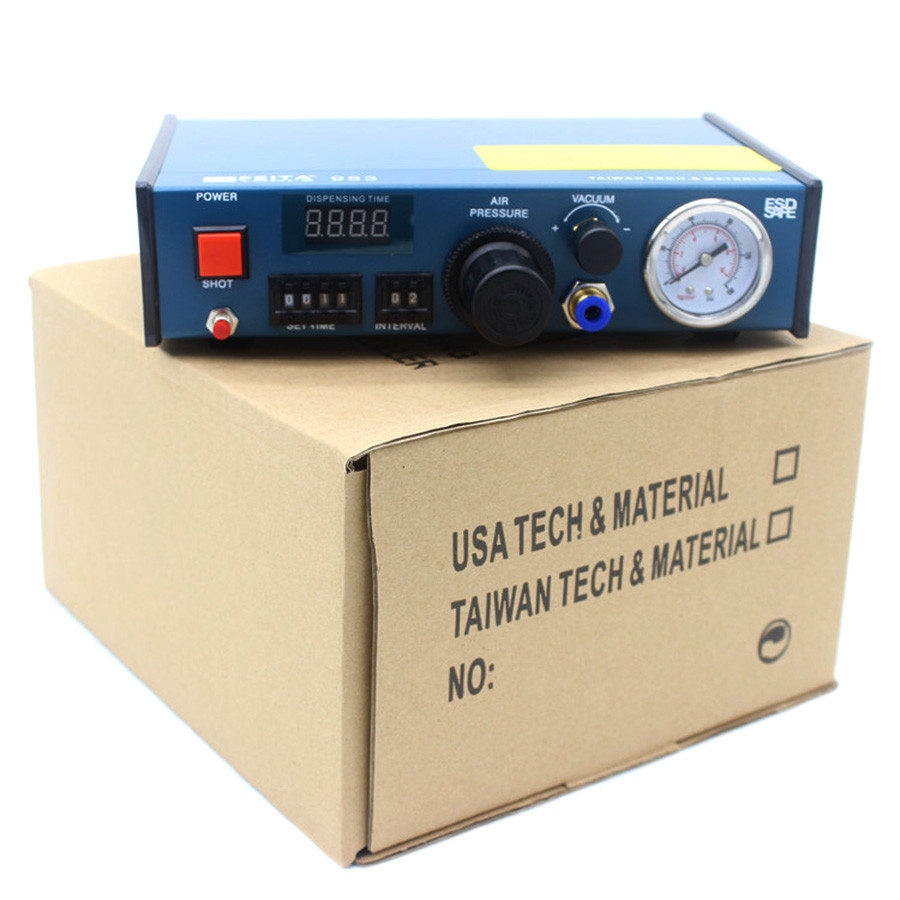 Deze producten of leveranciersresultaten zijn vertaald voor uw gemak met behulp van vertaaltools. Als u een suggestie heeft over de resultaten van onze vertaling kunt u mailen,help ons te verbeteren.
Alle product- en leveranciersinformatie in de ta(a)l(en) anders dan het Engels die zijn weergegeven op deze pagina is informatie van vertaald door de taal-vertaaltool. Als u een vraag of suggestie heeft over de kwaliteit van de automatische vertaling, kunt u mailen naar (e-mailadres). en zijn relaties wijzen hierbij uitdrukkelijk alle garanties, expliciet of impliciet, en enkele aansprakelijkheid voor eventuele schade voortkomend uit of in vertrouwen op auto-vertaalde informatie of veroorzaakt door een technische fout van de taal-vertaling tool, af.Probeer 1-klik offertevergelijking met een 1-minuut koopverzoek. Krijg offertes
Alibaba.com Site:InternationalEspañolPortugusDeutschFrançaisItalianoहिंदीP한국어اللغة العربيةภาษาไทยTrkNederlandstiếng ViệtIndonesianעברית
Product Listing BeleidIntellectueel Eigendom beleid en schending van vorderingenPrivacybeleidAlgemene voorwaarden
©1999-2018 Alibaba.com. Alle rechten voorbehouden.